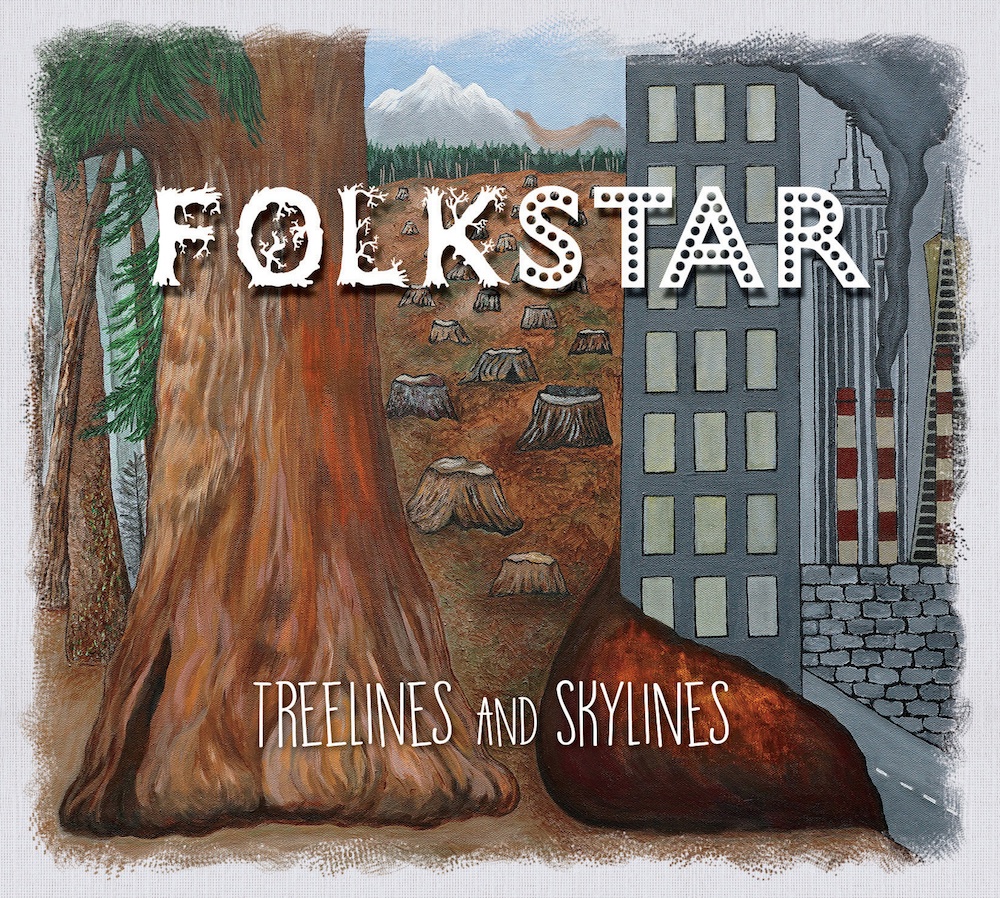 Folkstar is a duo with a lot on their minds and a to-do list a mile long. Actually, make that thousands of miles long. In the five years they've been working together, Kim Dicso and Sue Cag have traveled up and down both coasts, crisscrossing the country in a mini-van equipped with a platform bed; they have released three studio albums and two independent singles; and they have opened for some of their folk-rock heroes including ilyAIMY and Melissa Ferrick.
When the band came together in 2011, they planned on arranging and recording some of Dicso's solo demos to give them a full-band sound. However, when Cag layered her blues-rock riffs over Dicso's powerful vocals and acoustic guitar, they knew that this was much more than a side project. One part folk songstress and one part hard rock guitar virtuoso became rockstar with a twist: Folkstar.
Folkstar's journeys have inspired their most recent album, Treelines and Skylines, an homage to their physical travels and spiritual wanderings. Although they left out the stories about trying to rescue food from between the seats and navigating rural California without a map, they do touch on experiences such as intuitively traversing the country with no itinerary but plentiful truck stops ("We've Got Time"), the jubilation and frustration of walking through one of the few remaining old-growth forests ("Treeline" and "Into the Trees"), and the stark differences between these natural cathedrals and the cities that often hold their livelihood ("Skyline"). The album's cover was painted by Cag, designed to reflect the pull and push of nature and human against each other.
Although their most recent venture includes more acoustic guitar work from Cag than their previous albums, Dicso and Cag have no plans to abandon their eclectic musical leanings any time soon. "Estrangement" has a chorus that is blazing rock, "Skyline" pulses with undercurrents of blues and funk, and "Sunday Night" is piano-led and guitar-driven rock gospel. Their live shows can be soft introspective acoustic musings or hand-clapping hard-hitting rockers. They plan on continuing to tour, meeting and playing with more of their heroes, and writing about all of it.
Find out a whole lot more about Folkstar by visiting their website folkstar.net.
---
KARMIC FURY RECORDS RELEASES:
---
---
All albums and singles are available through online retailers such as iTunes and Amazon as well as local record shops. 
---