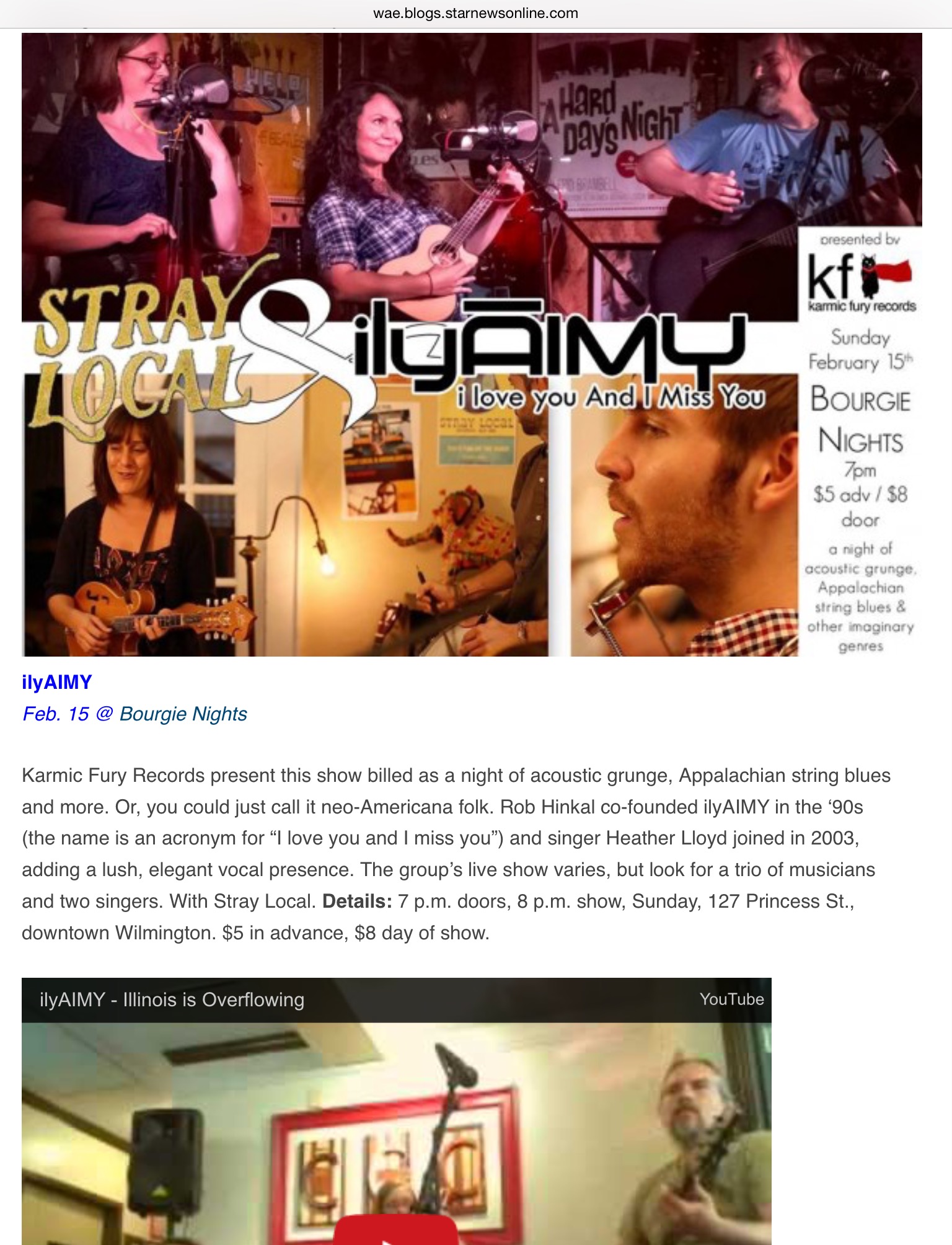 Karmic Fury Records presents ilyAIMY and Stray Local at Bourgie Nights – in the Star News Top Shows, WAE Blog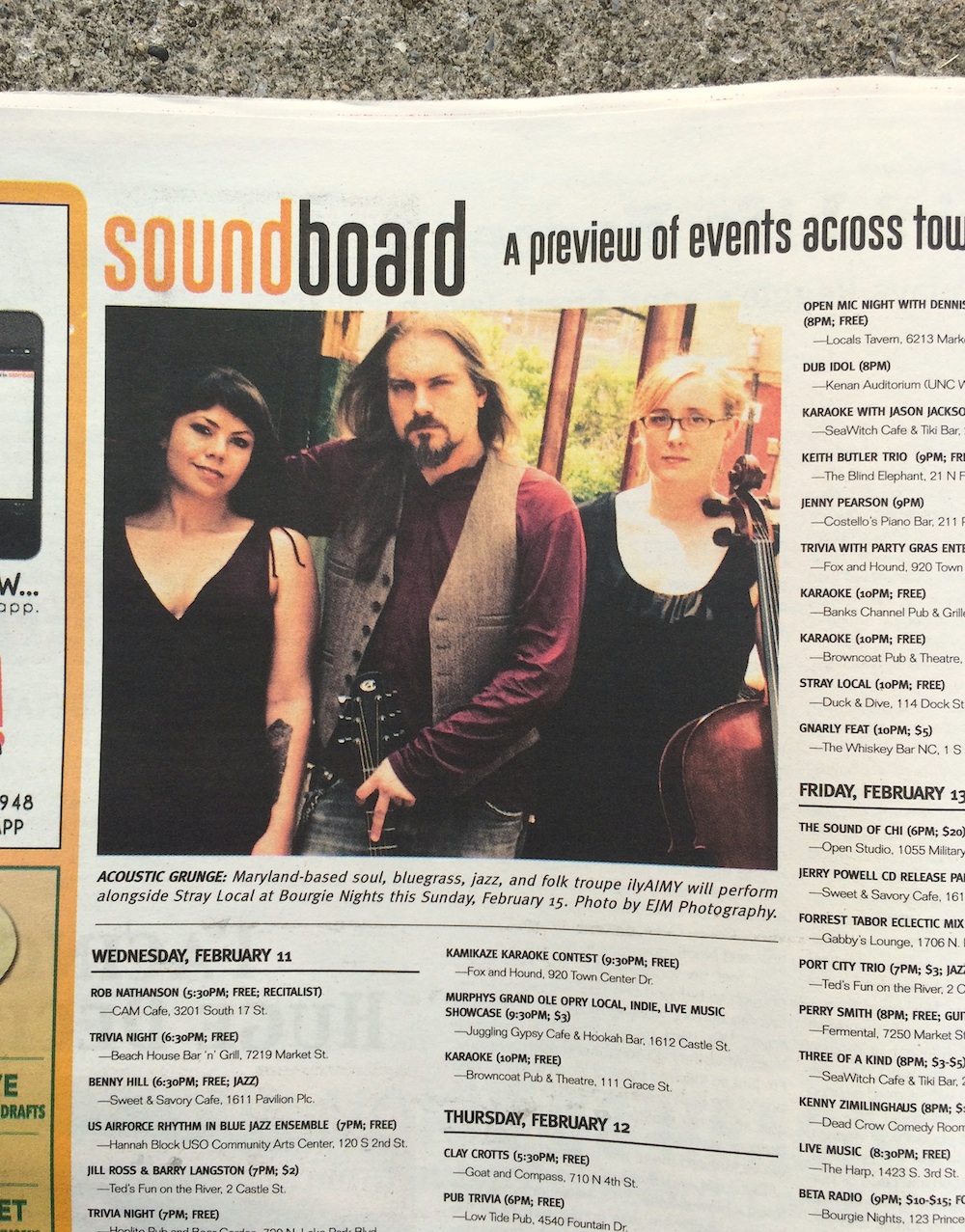 Stray Local and renowned touring band ilyAIMY (i love you And I Miss You) perform this Sunday, February 15th, 2015 at Bourgie Nights, Wilmington, NC.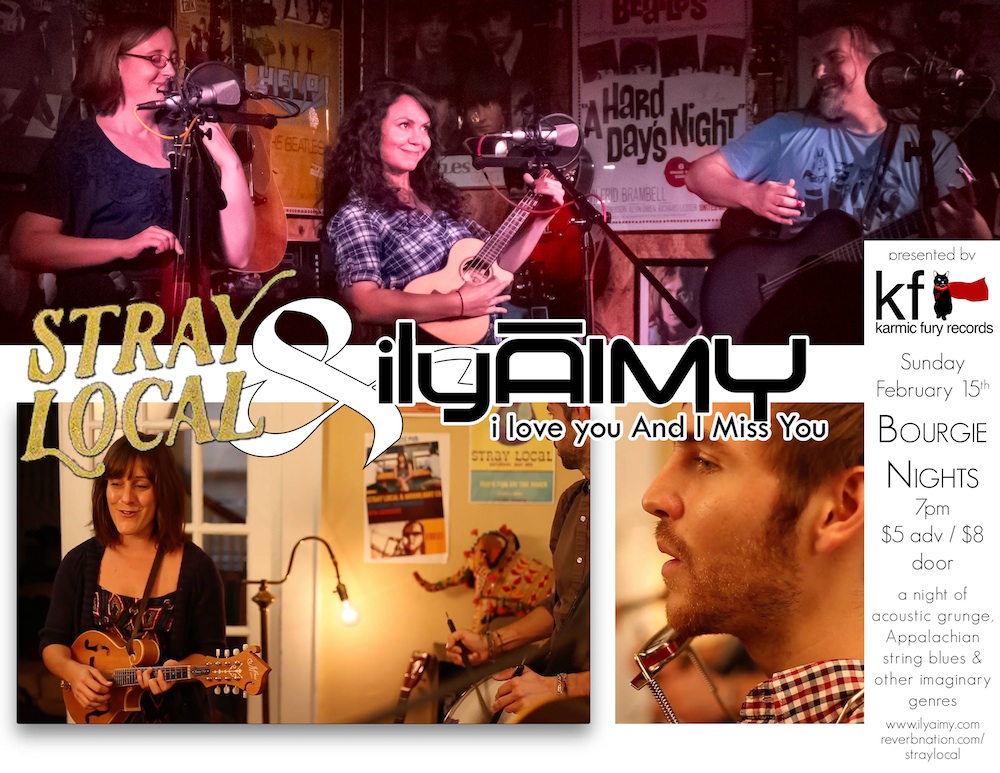 Karmic Fury Records presents touring trio ilyAIMY from Maryland with local favorites Stray Local. Sunday, February 15th at Bourgie Nights. Early show: doors at 7pm. Put it on your calendars and buy your tickets today!