This week, we attended a private listening party at
Hourglass Studios
where we were introduced to
The Scoundrels Reunion
, a rock band that is coming up on the Wilmington scene. Lead singer/guitarist Brandon Rougeau is a New England transplant who wrote and recorded the album with some fellow seasoned musicians before rounding up his live band (bassist Eric Kimmel and drummer Jamie Eggleston). The album is worth a listen for sure, but if you really want to get to know these guys, see them live. In addition to a spin of the CD, we were treated to a dynamic live performance at the studio. Rougeau is a capable frontman who works off of the energy of the crowd and his bandmates, but the most impressive part of the performance is his guitar work. He plays some killer riffs while making it look really easy, and this is clearly a guy who has been shredding for many years.
While they consider themselves to be rock, The Scoundrels Reunion flirt with alt-country/americana quite a bit. They definitely have their own sound, but if you like The Black Crowes and/or Blind Melon you'll love these guys.
Catch them at The Whiskey on Friday, August 22 at 10pm and online at http://thescoundrelsreunion.com.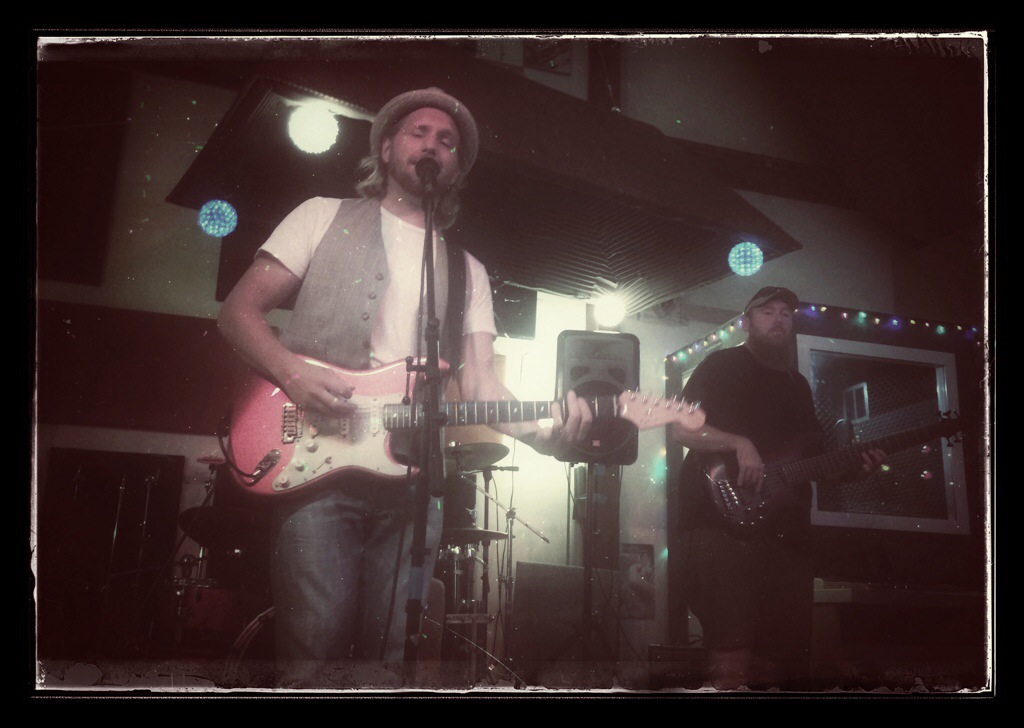 Band to watch: The Scoundrels Reunion