Karmic Fury Records is proud to announce the newest music video from
Folkstar
for their song "Into the Trees" off their latest release
Treelines and Skylines
.
"Into the Trees" was filmed in the ancient sequoia forests of Sequoia and Kings Canyon National Parks located in the southern Sierra mountains. The video depicts the whimsical activities of their alter ego animals (Sue as Squirrel and Kim as Raccoon) as they prance around in their natural habitat.
"Into the Trees" originated as a long poem about belonging to the trees and coming to my final resting place beneath them. The song brought the overall positive message to the forefront, praising the virtues of the forest as a place of balance. The verses and pre-chorus describe a struggle between two virtual worlds, that of nature and that of man: "one foot in nature, one foot on the street." While the first verse claims I'm "nature's orphan in human hands," the second explains that it's "both I need." There is a dichotomy here that remains unresolved. ~Sue Cag of Folkstar
Find out more about Folkstar and purchase "Into the Trees" or the full album at folkstar.net and/or download from iTunes or Amazon.
© Karmic Fury Records / Published by Karmic Fury Records (ASCAP)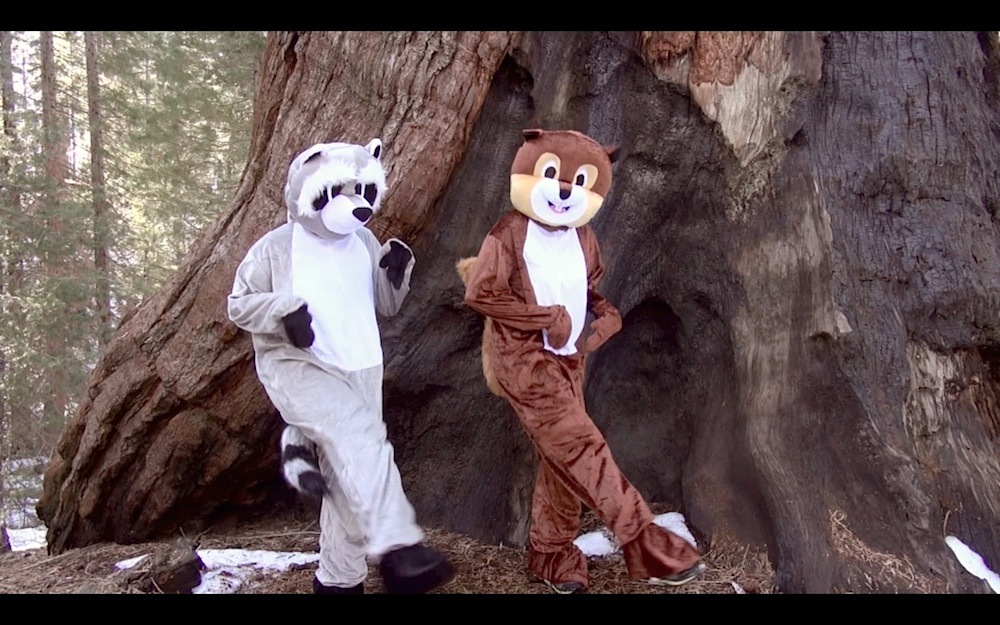 New Folkstar Music Video Release – "Into the Trees"