When some of our staff members were putting up flyers for an event in October, there were posters for a band called Stray Local in every store or restaurant window. We'd never heard of them but they already had gigs all over town. A few months later we met another group we'd never heard of called Chasing Opal, and then they too were suddenly everywhere. The two bands shared a bill at Orton's this past weekend and we thought that it would be the perfect opportunity to review two of the newest – and hardest working – bands in town.
Stray Local began when UNC Greensboro alums Jamie Rowen (vocals/guitar/harmonica/banjo/fiddle) and Hannah Lomas (vocals/mandolin/shaker) reunited in Wilmington to pursue their mutual love of music. They became a trio with the addition of local percussionist Nick Simon. In just 6 months they have played some of the most popular venues in town including an opening slot at Ziggy's by the Sea and a coveted slot on WHQR's Soup to Nuts Live, in addition to recently winning Hourglass Studios' free EP contest. The EP they recorded with Jeff Reid (of Beat Magazine fame) has just been released and can be purchased at shows or select Wilmington stores.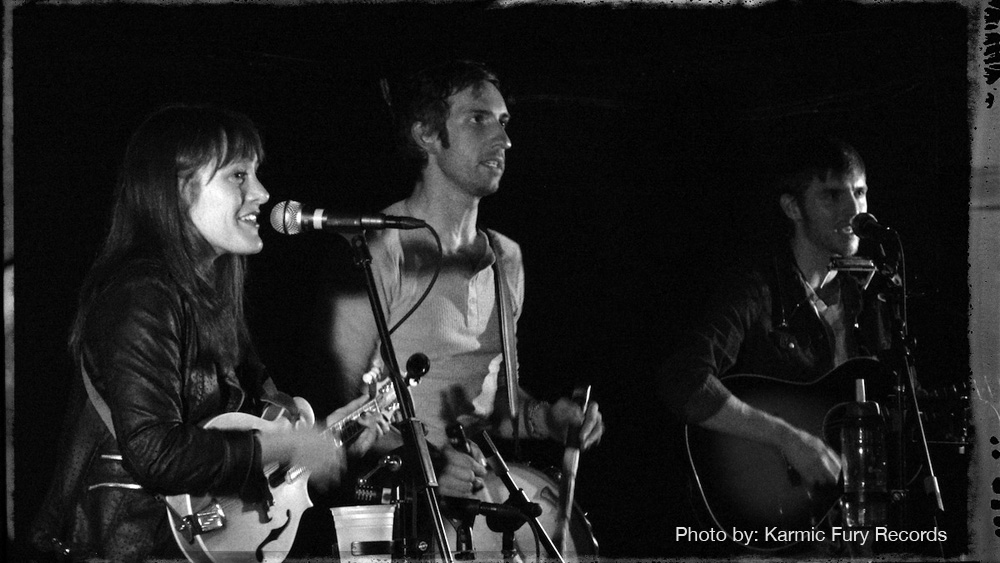 We've seen them play before and they didn't disappoint at Orton's. Lomas and Rowen's harmonies were tight and sweet sounding, and the trio was obviously well-practiced. In addition to vocals, all three members handled their instruments expertly; Rowen exhibited skilled fingerpicking on his 1946 vintage Gibson and also played some nice harmonica solos, Lomas performed expertly on mandolin and shaker, and Simon was the jack of all rhythm instruments as he jumped back and forth between cajon, handheld snare, and an upright acoustic bass made from a washtub which the band has christened "George Washintub."
The band plays mostly original songs with a few covers thrown in, and their performance runs the gamut from folk to blues to country. Our favorites were the haunting "Wilderness Hymn" and the sassy blues number "Lucky Card." These hardworking and skilled musicians put on a great show and it's obvious that they love what they do. Catch them in the smaller venues while you can, because it's only a matter of time before Stray Local takes the rest of the nation by storm just as they have done in Wilmington.
Chasing Opal recently arrived in Wilmington by way of Utah and, although they've only been in town since April 2013, they have already caught the attention of the Star News and venues all over the Cape Fear region. It's not hard to see why. Whitney Blayne has a breathy but sweet voice and strums her Takamine acoustic guitar with passion. Steve Seguin manages the cajon with what can only be described as grace, vacillating between percussive solos and gentle rhythm, often throwing up a foot onto the drum to further sculpt the sound.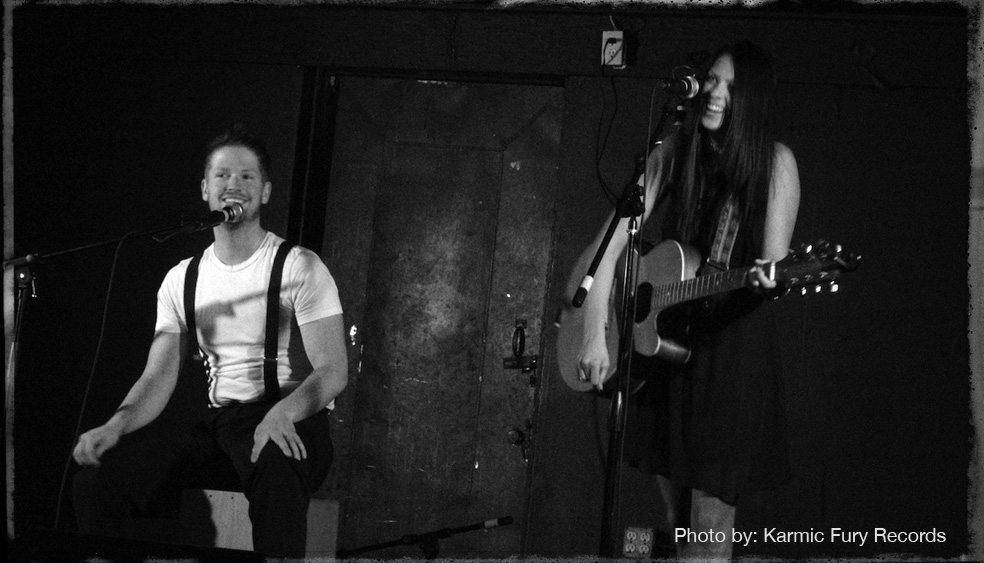 While Blayne and Seguin are both skilled musicians, their onstage chemistry and banter is what really makes them fun to watch. Their set was roughly half cover songs and half original songs. While we at KFR prefer original songs, we can't help but tip our hats to a band that makes Sublime's "Santeria" sound like a light and airy love song. Besides, Chasing Opal can hold their own when it comes to original songs just as well. "Bad Seed" is a catchy folky number that could easily find its way onto a TV show or commercial and "Six Feet Under" is a delightfully morbid song inspired by Blayne's love of CSI and the resultant nightmares. The beachy and summer-sounding "Fun" was true to its namesake; the duo threw in some audience participation during the choruses which sounded especially sweet due to the number of musicians who happened to be in the audience. Chasing Opal hands out demos at their shows and you'd be a fool not to take one. Also be sure to check out their forthcoming EP.
In addition to the obvious talent, it's worth noting that both bands are just plain likable. They work hard but they also support other musicians and their community. They make it a point to attend other bands' shows even though they're busy with their own schedules. Hardworking, talented, charismatic, and gracious to boot: these bands are definitely on their way, and we're glad they've come through Wilmington.
KFR Live in Wilmington #7