Karmic Fury Records is proud to release from the vault "Enjoy the Ride" featuring Emily Pakes. "Enjoy the Ride" was written to remember and honor all those who have been injured or killed while bicycling. Here's the full story.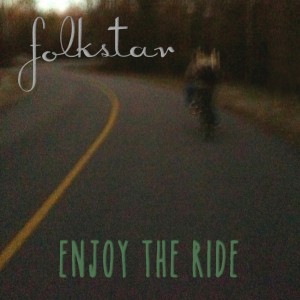 In July of 2013 Kim and I were up in Durham hanging out with our friend / amazing musician Emily Pakes when we started talking about possibly writing a song together. She mentioned the recent death of local Durham cyclist Seth Vidal, which I had heard about. I also knew about several other bicyclists killed in Wilmington and other North Carolina towns because my brother is an avid cyclist and wrote of these accounts in his blog (sirbikesalot.com). But Seth's story is that one that really haunted me. Two days before he died he tweeted: "It isn't a contest. Just enjoy the ride." This stuck with me and I couldn't hide from it until I put it on paper and worked it out in the studio with Kim. Then Emily came down and delivered an impressive rap for the second verse.
This song is dedicated to Seth Vidal (killed in a hit and run on Hillandale Road in Durham), Paul Tyler (killed in a hit and run on Wrightsville Ave), the Doolittles (father and son killed while riding in the River Road bike lane), Phil Tidmarsh (killed on River Road by a young addict), Harley Becraft (run over twice before anyone stopped to help), Alan Simons (shot in the head by a firefighter in Asheville), Gary Frank Sargent (killed on Eastwood Road), and everyone else killed or injured on our roads. These are preventable tragedies, if only we'd take driving seriously and be good people to each other.
~ Sue Cag of Folkstar
Direct song link: https://folkstar.bandcamp.com/track/enjoy-the-ride-feat-emily-pakes
Enjoy the Ride (feat. Emily Pakes)