We're glad you found us, and we hope you enjoy looking around.
A lot is about to happen here at our home on the interwebs. In addition to supporting artists signed with our label (check out the album from Folkstar, now available, and be on the lookout for an album from No More Holidays this fall) we are strong supporters of the original music scene in our hometown of Wilmington, NC.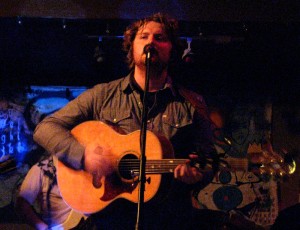 To do our part to bring attention to some talented musicians playing original music, we're going to start posting show reviews on this site.  As musicians and avid music fans, we know that nothing compares to the feeling of a live show – both from the stage and from the audience – and we want to encourage people to get out and experience original music in their communities.
We want people to see what they're missing.  Wilmington venues and their patrons fervently support cover bands and tribute bands.  We get it.  We like to sing along too and have nothing against cover bands. But without original music there would be no songs to cover.  And there are some original bands with an insane amount of talent playing to almost empty rooms.  We want to change that.  We want people to see that original music is fun and exciting too, and these musicians deserve your attention.
Keep an eye on our site for upcoming reviews and video of local shows.  We've also begun gathering content for our Wilmington Music section, which will contain profiles of original artists who regularly play out in Wilmington.  And we're starting to compile a comprehensive local music calendar as well.
If you'd like to be included in our Wilmington Music section or have an idea for a show we should review, contact us at info@karmicfuryrecords.com.
And go see some live, local, original music!
Karmic Fury Records wants you to know that we love original music!