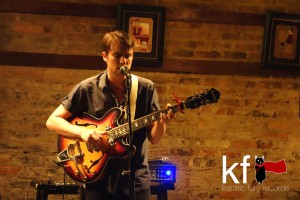 Currently there's a regular event called "The Longstreet's Underground Songwriter Showcase" every Thursday night. Longstreet's pub is located underground, down the same steps as Orton's on Front Street (stop by on your way to Cape Fear Wine and Beer which is right next door). It's a small historic pub with a nice vibe perfect for small solo or duo acts with an acoustic lean. We stop in here frequently to enjoy various musicians, and on July 11th, we captured a clip of Sean Thomas Gerard playing a brooding Jeff Buckley-esque original tune. Gerard is a stellar songwriter as well as a prominent member of the Wilmington music scene known for both his solo performances as well as for his work with the nationally acclaimed band Onward, Soldiers.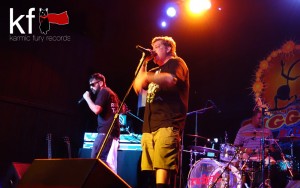 For something completely different (we know no boundaries), on the same night we headed over to the new venue Ziggy's by the Sea for a hip-hop/rap show. Although this location has had high turnover, we're hopeful that the Ziggy's name will make it work. It already looks nicer inside and they're busy booking a ton of acts. We came to see national rap/rock band REHAB. Ever since hearing the song "It Don't Matter" on the radio over a dozen years ago, we've had a soft spot for this band. They didn't disappoint. The show had great energy (despite the strangely tame crowd), singer Danny Boone wailed, and the band played new songs along with their hits, even that really annoyingly catchy one that we won't mention here.
Opening up for REHAB was a rap band called BNMC (both bands are originally from Georgia). Watching BNMC was like watching an aerobic workout video. They're all over the stage, jumping around, full of non-stop energy. They're really nice guys too. We chatted with them after the show.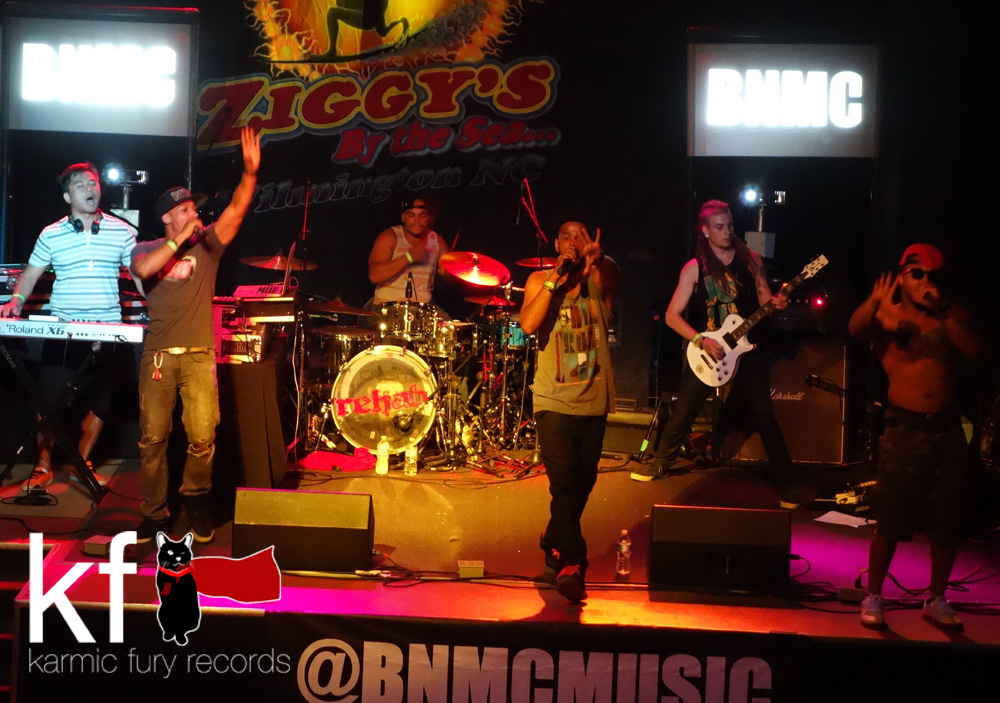 KFR Live in Wilmington #6